Six round battle for 2017 NZ Rally Championship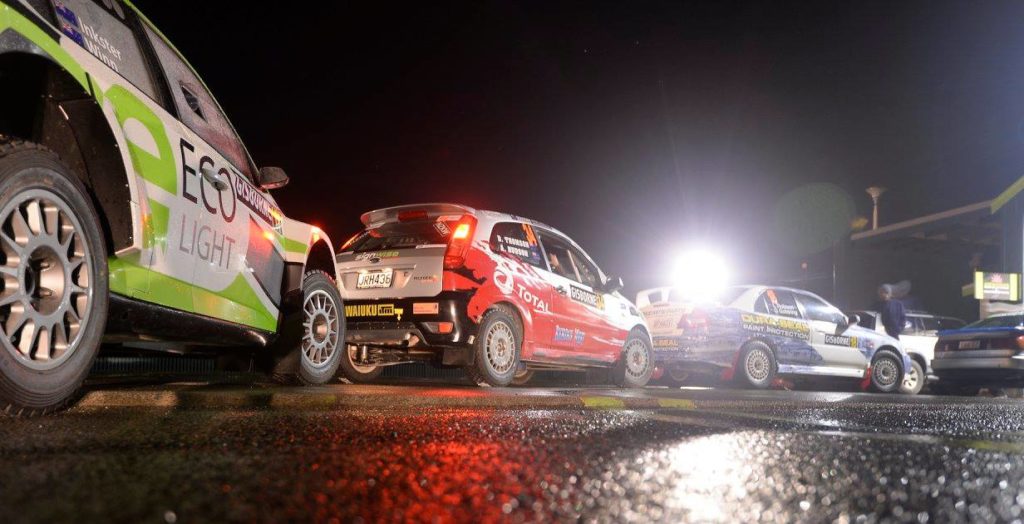 An exciting six round calendar has been announced for the 2017 Brian Green Property Group New Zealand Rally Championship. Otago, Whangarei, Canterbury, Coromandel, a new addition of the Waitomo Rally and the return of Rally New Zealand as the season Grand Finale, form the six rounds of the 2017 championship.
The 2017 calendar includes an even balance of two day (Otago, Whangarei and Rally New Zealand), and one day events (Canterbury, Coromandel and Waitomo), and with all six rounds to count for the overall title the championship is set to be wide open to the final round.
The class titles (2WD and Classic) will continue to be contested over five rounds (allowing competitors to drop their worst score from the opening five rounds) and the Gull Rally Challenge will continue the popular four round format.
The iconic Otago Rally will host the opening round of the championship over the weekend of 8-9th April and includes the hugely popular Otago Classic Rally. The International Rally of Whangarei which also doubles as a round of the FIA Asia Pacific Rally on the weekend of 29th/30th April as round two of the championship.
Queen's Birthday long weekend on 4th June, will take crews back to the South Island for the Lone Star Canterbury Rally, a true winter forest rally that has featured snow and ice in recent editions. Following an 11 week mid-season break the championship then returns to action at the beachside holiday destination of Whitianga, the venue for the Gold Rush Rally of Coromandel on 26th August. The challenging roads of the Coromandel ranges have become a driver and fan favourite.
The penultimate round of the championship sees a return to the gravel roads of the Waikato which last hosted a standalone round of the championship in 1997. Rally Waitomo on 14th October will be a new challenge for drivers and teams with the organising team lead by Chris Ramsay (the winner of that 1997 event) planning around 170km's of special stages for the one day event.
The season will then culminate with the return of Rally New Zealand at the new host venue of Tauranga as the organising team continue to prepare for the future return of a World Championship event in 2018. Last contested in 2012 the event will provide a fitting conclusion to the 2017 NZ Rally Championship with both the Rally New Zealand trophy and the New Zealand Rally Championship title to be awarded at seasons end. Currently scheduled for 25th-26th November the date for the Tauranga event will officially be finalised following confirmation of the 2017 World Rally Championship calendar.
The 2016 NZ Rally Championship attracted one of the most competitive fields in recent years and with continued growth in the new generation AP4 style rallycar at least 10 different manufacturers are set to contest the overall championship in 2017.
2017 Brian Green Property Group NZ Rally Championship Calendar
8-9th April – Otago Rally – Dunedin
29-30th April  – International Rally of Whangarei
4th June – Lone Star Rally Canterbury – Christchurch
26th August – Goldrush Rally of Coromandel – Whitianga
14th October – Waitomo Rally
25-26th November – Rally New Zealand – Tauranga*
*Final dates subject to confirmation by FIA and Motorsport NZ