Stadium Finance Rally South Canterbury a big success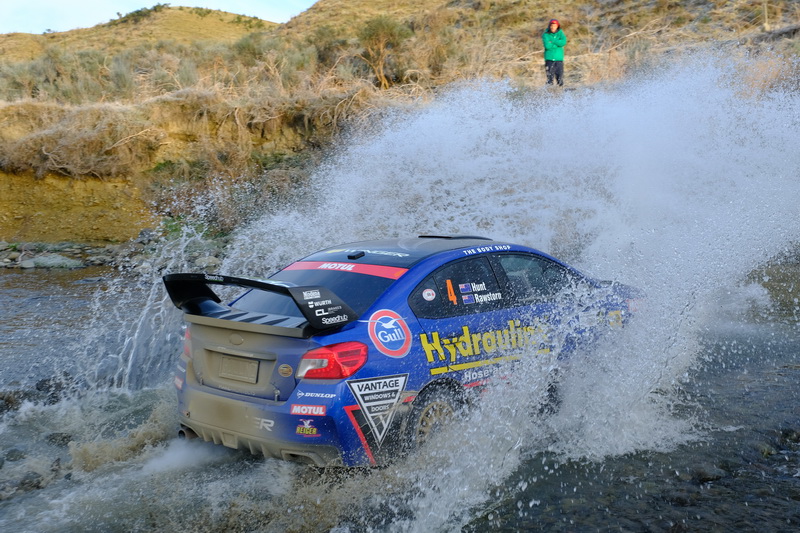 Rally commentator/writer Dale Budge was in Timaru over the weekend to cover the Stadium Finance Rally South Canterbury and expresses his thoughts on the event.

The Stadium Finance Rally South Canterbury run on Saturday was a tremendous success and put forward a strong case to be included annually on the Brian Green Property Group New Zealand Rally Championship calendar.
Playing host to the national championship for the first time since 1984, the event delivered everything expected and more.
The roads were fantastic, providing a unique challenge for drivers that they don't get at other rounds of the championship. The fast nature of those stages provides nice contrast to the twisty, cambered roads that will await teams at the next round on the Coromandel.
Add to that the cold temperature and ice-covered roads and you get a small amount of Scandinavia included in the championship. The weather certainly played its part – beautiful overhead conditions mixed with freezing cold temperatures and the stunning scenery made the region a spectacular location.
Drivers were really tested in the tricky conditions while the cars were pushed to their limits on the fast stages.
There will be small things that can be improved but all in all rally organisers need to be given a massive pat on the back for a brilliant event. There is an enormous amount of work that goes into staging something of this magnitude and the South Canterbury Car Club showed plenty of enthusiasm to get it up and running.
I spoke to a number of drivers during and after the rally and all of them gave the event a big thumbs-up.
The calendar for 2019 is yet to be confirmed and it is believed there are at least a couple of club events that have shown an interest in stepping up to NZRC next year and beyond. If South Canterbury was anything to go by that could mean exciting times for the sport especially if those organising teams lift their game to the level seen over the weekend.
The 2018 New Zealand Rally Championship is proudly supported by Brian Green Property Group, Gull New Zealand, Dunlop New Zealand, Hella New Zealand and Stadium Finance