Star performers – our unsung heroes from Hawke's Bay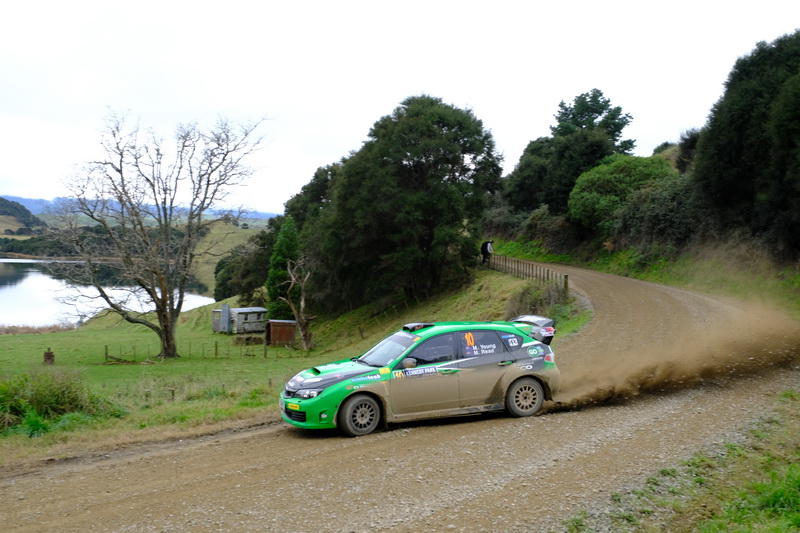 Hayden Paddon rightly took all the limelight at the end of Kennedy Park Resort Napier Rally Hawke's Bay on Saturday after the Hyundai driver banked his fourth straight win this season and wrapped up the championship in convincing fashion.
Paddon is driving superbly and deserves every plaudit he gets. He has continued to lift his performances and is dragging the field up with him.
But while he was brilliant once again there were a number of others to stand out as well – some perhaps not so obvious.
Robbie Stokes
It was hard to go past the superb performance of Robbie Stokes at Hawke's Bay. The impressive youngster has threatened to put it altogether all season and finally had some luck go his way on the car front, after mechanical failures have robbed him so far this year.
He was second quickest to Hayden Paddon on every stage and was the only one within a second a kilometre of the former WRC rally winner.
The future looks bright for Stokes and, if his Stokes Motorsport Ford Fiesta, can prove reliable it is feasible to think he could push Paddon moving forward.
Dylan Thomson
Dylan Thomson was first overall in 2WD and wrapped up the FIA Group N 2WD championship over the weekend.
What was particularly impressive is that Thomson achieved it all with a new co-driver – Ben Trevelyan – the first time in many years he's had someone other than Amy Hudson alongside him.
He also has an injured hand that was too sore to shake hands with.
Thomson's speed, combined with his ability to keep the car straight makes him an exciting prospect in New Zealand rallying.
Mike Young
New Zealand rally fans haven't seen the best of Mike Young but he showed off a little of his undoubted skill over the weekend.
He was a consistent top performer all weekend and took some big steps forward from his season debut at South Canterbury last month to finish sixth overall.
Once he finds his feet, both in terms of getting to grips with a new car and gets familiar with the roads, Young could be a real contender.
Justin Glavish
Justin Glavish is one of the most under-rated drivers in the country. Once again, he showed his class by easily winning the Rally Challenge 2WD category at Hawke's Bay. In fact, he was really out on his own from the start of the day and cruised to a comfortable win.
Rated by rival drivers as one of the best going around, it would be great to see the talented Glavish do more NZRC events in the future to give fans a glimpse of what those close to the sport know – he is a gun.
Bryn Jones
It is fair to say that 2021 has been annus horribilis for poor Bryn Jones but he managed his first career podium at Hawke's Bay.
Luck has not been on the youngster's side this season as he has battled mechanical dramas all season.
Add to that the emotional toll of farewelling his friend and mentor Chris Davison earlier in the year and it was a bittersweet moment for the talented Jones as he got to the end of the rally.
His mate Ned would be proud and now that Jones knows he can succeed the sky is the limit.
Honourable mentions: Todd Bawden reminded us all about how fast he can be so watch out with the new car for the next rally, Quentin Palmer drove within himself all day and banked another terrific result to underline his class, Grant Blackberry was his usual fast and reliable self, Paul Cross was impressive in his H6 Impreza and got a good result even though he was down on power while Amy Keighley continues to get faster and faster.