Star performers – our unsung heroes from Otago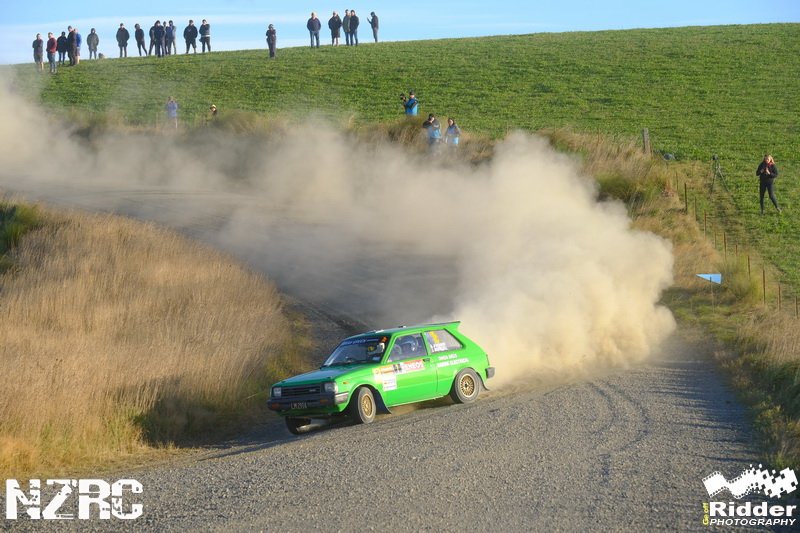 Hayden Paddon rightfully dominated the headlines at Otago Rally after his impressive win but further down the field a few drivers caught our eye.
Ben Hunt
Hunt unleashed his new Skoda Fabia R5 with a solid yet unspectacular second place. He never put a foot wrong, had to fight back on day one after losing time in Robbie Stokes' dust and reminded us all about how he was the closest thing to Paddon in season's past.
By all accounts Hunt drove well within himself and he knows the car has a lot more in it which begs the question of just how close he can get to Paddon and if he is a clear step ahead of the rest.
Jeff Ward
Ward made his NZRC debut in the ex-Richard Mason Subaru Impreza and immediately looked fast.
He was consistently pushing drivers in new generation cars and with plenty of cat 1 experience.
A finish inside the top 10 was well deserving of the Dunlop Drive of the Rally award and makes us wonder how competitive he can be as he gets more familiar with the car and more confident in his own ability.
Jonty Brenssell
Brenssell was impressive once again in the little Toyota Starlet and he cruised to victory in the Rally Challenge 2WD category.
But it was his pace that turned heads – beating cars with much more horsepower and drivers with much more experience along the way.
Brenssell is going to be worth following this season.
Bryn Jones
Jones put together a very strong rally at Otago and came home second in the Group N 2WD class to bank a solid haul of points in his Ford Fiesta.
After a horror year last year where luck deserted him, Jones was due some good fortune and he capitalised in spectacular fashion.
While Dylan Thomson is clearly the driver to beat, Jones will keep him honest and looks set for a big season.
Chris Lockyear
Alongside his co-driver brother Sean, Chris Lockyear got better and better across the weekend and were worthy winners of the Group A Challenge.
Lockyear is really only starting his rallying career and has only a handful of events of prior experience to call upon, yet they started to post some impressive stage times.
He also pushed himself out of his comfort zone at times and was able to safely get to the finish to bank an outstanding result.