Star performers – our unsung heroes from South Canterbury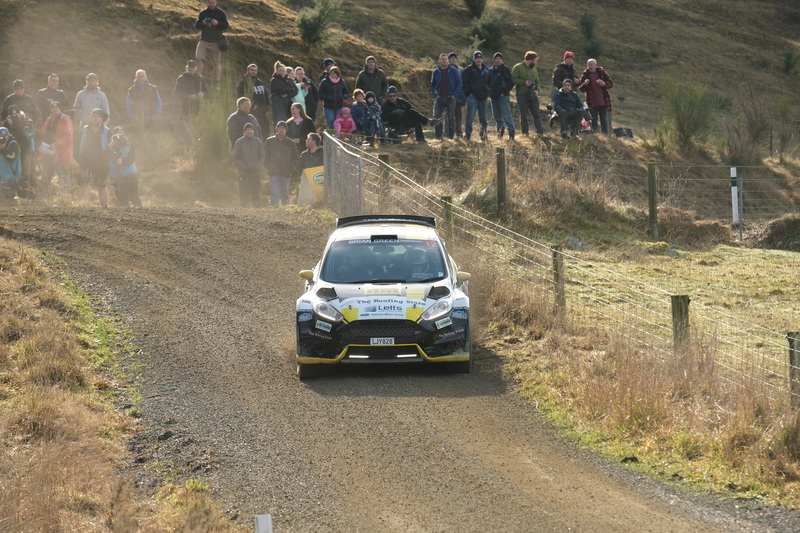 There were some impressive performances at Stadium Finance Rally South Canterbury over the weekend.
Hayden Paddon was once again the class of the field as he took a third-straight win this season while Quentin Palmer was superb in his victory in the Rally Challenge as well as finishing fourth overall.
Tim Smith's terrific drive earned him the Dunlop Drive of the Rally while Raana Horan had earned second place before a late mishap cost him a podium but did get him the HELLA Moment award.
Who else did well but flew under the radar?
John Silcock
Silcock stormed to the lead of overall 2WD let alone the Historic 2WD class early on in the rally, trailing Marcus van Klink through the opening two stages before taking over the lead when Van Klink had issues.
He opened up a significant advantage of over 50 seconds in his Mazda RX7 before breaking a bolt in the rear trailing arm on stage five that would end his charge.
Yes, his Mazda has more top end than some of his rivals but Silcock drove superbly to be dominating all 2WD competitors before coming unstuck.
Phil Campbell
The 2021 season hasn't been kind to Campbell so far. He made a small mistake at Otago with large repercussions that damaged his Ford Fiesta AP4 bad enough to rule him out of Whangarei. He punctured a radiator on stage one at South Canterbury, forcing him out of contention. But after fixing the car and getting back out in the afternoon, Campbell set some impressive stage times – no worse than sixth from stages four onwards. He was third quickest on the final three stages of the rally to show what might have been.
Jonty Brenssell
While he had a number of issues through the day Brenssell proved to be very quick when his Toyota Starlet allowed him to be.
He set a top 10 stage time on special stage two, besting some cat one contenders and other high profile drivers with better machinery that turned some heads.
Unfortunately we were robbed of a head-to-head battle on speed between he and Tim Smith, which would have been a worthy contest.
It bodes well for the future however.
Dave Strong
South Canterbury proved a happy hunting ground for the experienced Strong – finishing a credible 18th overall in his Honda Jazz RS.
The reliability issues that have plagued his season were a thing of the past and Strong was able to put in a solid performance on fast roads he feels comfortable on.
He set a handful of top 20 stage times and recorded a higher top speed at Levels Raceway than any other competitor.
Marcus van Klink
A puncture ruined Klinky's rally and chances of overhauling Ari Pettigrew in the Open 2WD championship battle but the Cantabrian did impress with his performances at South Canterbury even if there isn't a whole lot to show for it.
Klinky was the fastest 2WD competitor on the opening two stages before losing time on three with a puncture. He was quickest again on four, five, six and eight before a gearbox issue on stage nine curtailed his rally.
He beat some cat 1 competitors, including good mate Regan Ross, on stage eight where he was seventh fastest overall.