Star performers – our unsung heroes from Whangarei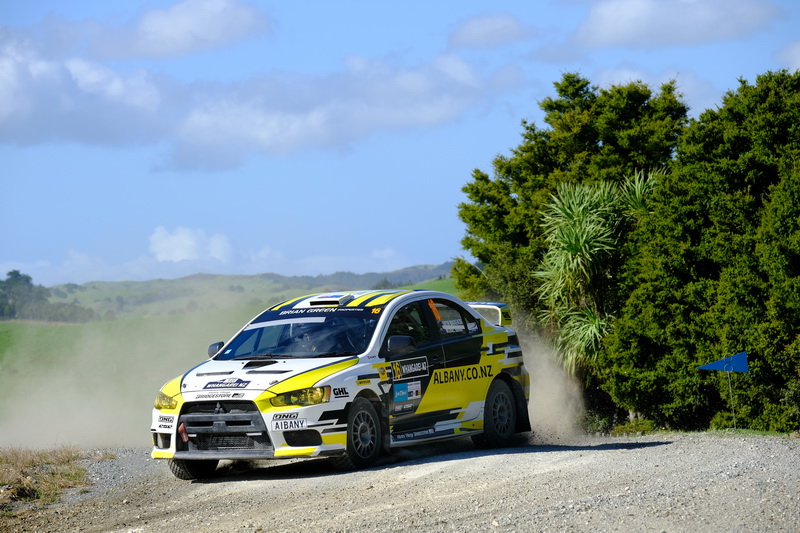 The International Rally of Whangarei presented by Mark Cromie Motor Group was another brutal event with a long list of casualties and hard luck stories.
We have sifted through the performances to find the unsung heroes from the weekend.
Quentin Palmer
The Taumarunui driver took out the Rally Challenge class on Saturday and was handed the Dunlop Drive of the Rally by organisers on Sunday and for good reason.
He blitzed the field in his Mitsubishi Lancer EVO 5 and took out the class by a whopping three and a half minutes with daylight in second.
Palmer is weighing up whether to head south for Rally South Canterbury or to just concentrate on the North Island rounds. We desperately hope he goes to Timaru as he might well challenge the cat 1 competitors on fast roads suited to his older generation car.
Robbie Stokes
For the second event running Stokes has had a top result taken from him with mechanical failure. This one seems more disappointing as he appeared to be the closest thing to Hayden Paddon out there.
Stokes showed his skill with an impressive run through Pohe Island on Friday night and was second overall when his Stokes Motorsport Ford Fiesta AP4 car started having issues.
The youngster may well be poised for a rally win on the upcoming one-day events should his car hold up.
Haydn MacKenzie
MacKenzie was the beneficiary of some leading drivers falling by the way side but don't let that gloss over his outstanding performance.
The Targa winner was super impressive on his first visit to Whangarei and earned a well-deserved top five finish.
He all but matched the times set by Kingsley Jones and Regan Ross on Sunday and could prove to be a future championship contender, especially once he gets used to the Toyota Yaris AP4 car he plans to run later in the season.
Jordan Grant
The youngster enjoyed a rally-long battle with the far more experienced Dylan Thomson, eventually settling for second in the FIA Group N 2WD class.
Thomson had some niggles through the weekend that opened the door a little for Grant but the youngster put consistently fast times together to keep the pressure on all the way to the final stage.
The result should give him confidence he can push hard and battle Thomson in future events.
The unlucky ones
You have got to feel for Emma Gilmour, who again looked to on track for a top result only for yet another mechanical drama. Matt Summerfield was another to see a good haul of points slip through his cracks at a mechanical failure on Sunday while Josh Marston would have featured in the battle had he not had problems on Friday night.