Step up for Thomson and Hudson in 2019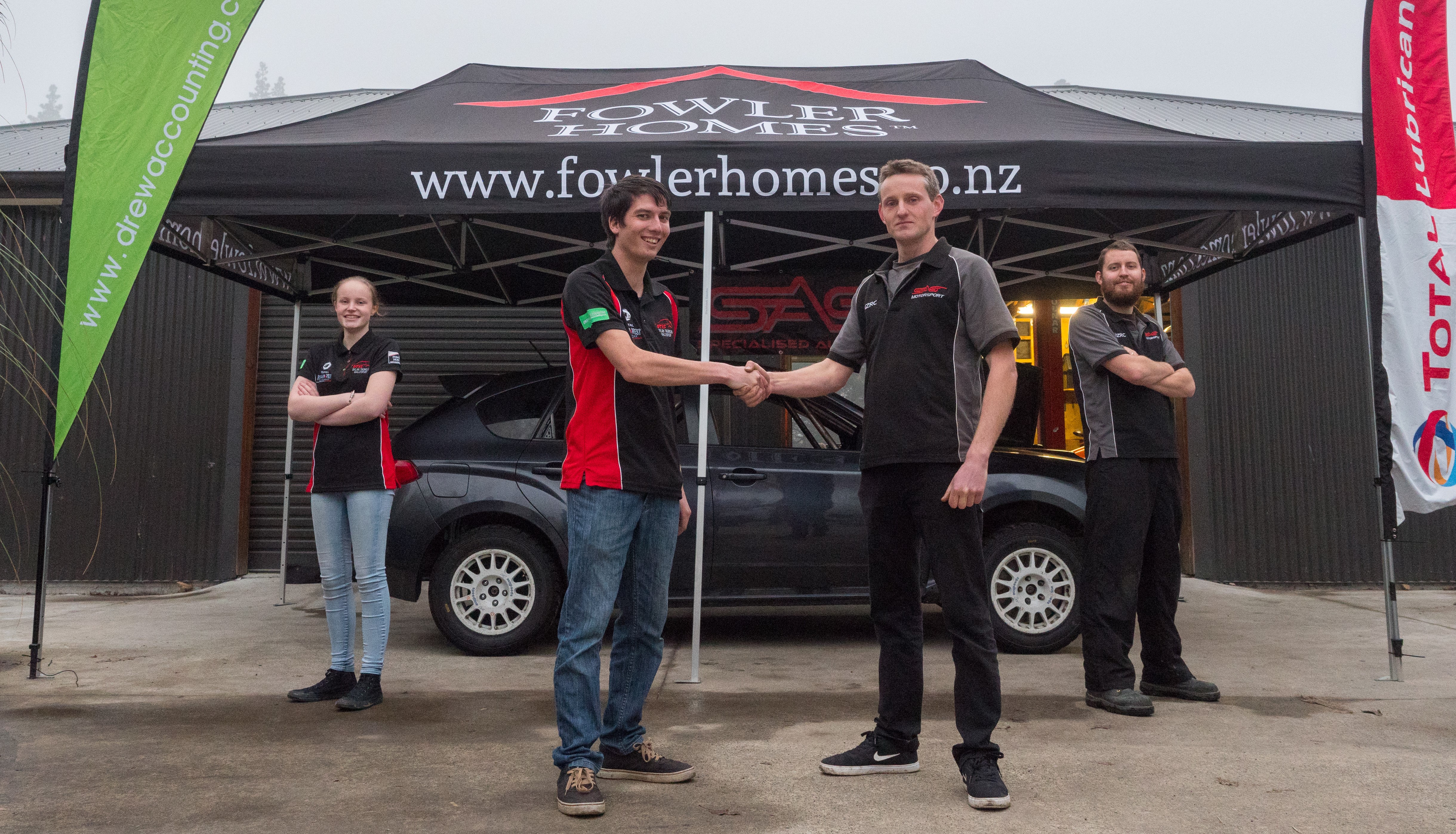 Rising Kiwi rally star Dylan Thomson announced yesterday that he would be making the move to the top class in the Brian Green Property Group New Zealand Rally Championship come 2019.
The Christchurch-based youngster and co-driver Amy Hudson will compete in a Subaru Impreza with the backing of Specialised Auto Services having spent three seasons competing in 2WD category.
Thomson has long held a desire to make the move up after three years driving a Ford Fiesta where he has won everything he possibly can.
"The discussion process didn't take that long – just a couple of meetings with Richard [Baddock].
"Originally we couldn't afford to buy an AP4 car so we were looking towards a Subaru – the hatchback ones because they didn't stop making them until 2014 so there 10 years runs until 2024.
"We knew Richard had this car underway being built. We went out there to look at it with the eye to buying it.
"We talked to Richard about doing the work on it to build it for us and then they decided if we put everything we had into it to try and build it we might not necessarily be able to run it just by pouring all the money into building it and it wouldn't be that competitive.
"So he and Jason [Anderson] sat down and came up with the idea of them building the car and helped us run it on event and between events to keep the maintenance good and reliable and we run it for the season."
While the move will be an exciting one and something he has been working towards for some time, Thomson isn't trying to rush things and is setting modest goals for his first season in the top echelon.
"We don't want to set our sights too high. Hopefully we will get the junior championship this year so hopefully we defend that in the 4WD car.
"The first few rallies will just be getting to grips with it because it has a lot more power than the Fiesta does, 4WD and a few other things that a Group N car doesn't have.
"It is a big game at the top and there are some big names so it isn't worth pushing the car to its limit in the first year. If you threw it away on the first couple of rallies it isn't going to look good and you don't learn anything parked on the side of the road.
"Our goal would be a consistent top five. We can get top eights in the Fiesta so if we can regularly be top eight or better we would expect to be. If we could see a podium towards the end of the first year would be great."
In the meantime Thomson and Hudson will look to defend their Junior and 2WD championships this season starting with this weekend's Stadium Finance Rally of South Canterbury.
The 2018 New Zealand Rally Championship is proudly supported by Brian Green Property Group, Gull New Zealand, Dunlop New Zealand, Hella New Zealand and Stadium Finance