Stokes to step up to the big time in 2020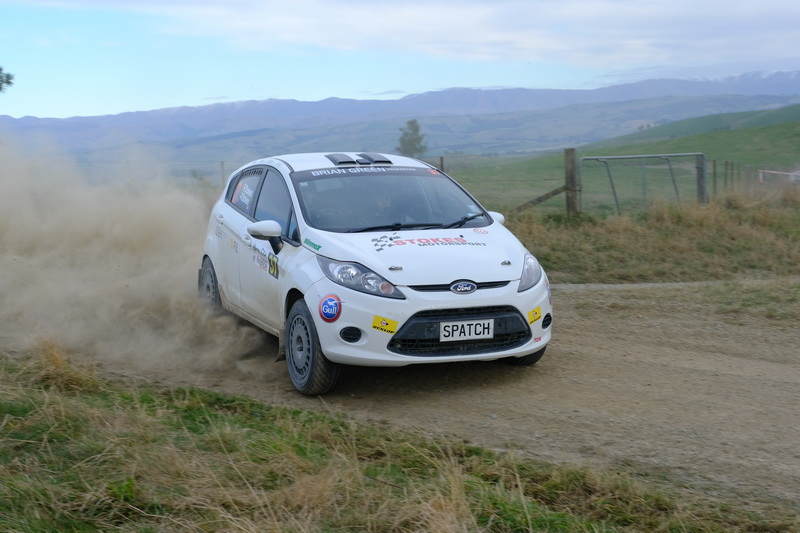 Impressive youngster Robbie Stokes will take hold of an AP4 car in 2020 and make an assault on the Brian Green Property Group New Zealand Rally Championship.
Stokes and co-driving sister Amy are currently tied for the lead of the FIA Group N 2WD Championship and in a fierce battle with Mike Sheehan and Glenn Goldring over the last two events of the 2019 season.
But they've already cast their eyes ahead to 2020 and have made the call to take the wheel of the Ford Fiesta AP4 car that father Brian built and Australian Brendan Reeves drove at Rally Otago earlier this year.
"Dad has just built this AP4 and he has it running pretty well," the younger Stokes said. "I am going to do a few rally sprints in it towards the end of this year.
"Maybe the Westland Rally will be the first rally in it next year and then the whole championship next year in the AP4 will be the plan."
Stokes is one of a handful of talented young drivers that look set to dominate the championship in the coming years. Already we have seen Jack Hawkeswood, Dylan Thomson and Job Quantock succeed in class one and Stokes will be right in the mix next season.
"It will be awesome to join the battle with Job, Dylan and Jack and everyone," he said. "I have obviously chased Dylan from the battles we've have over the past few years.
"That is where we would like to be next year.
"But there is a lot of development to do with this new car and it will probably take a year or something like that to get up to pace but we are really looking forward to the challenge."
In the meantime Stokes is concentrating on trying to win the FIA Group N 2WD championship. He is in a fierce battle with Sheehan and will go to Dayle ITM Goldrush Rally of Coromandel in a share of the lead after Sheehan ran into mechanical problems in South Canterbury.
"It was really unfortunate for Mike to have a problem like that but that's rallying," Stokes said. "We have had that before and everyone misses out some time and I guess it was just his turn.
"It is good for the championship but it is unfortunate for him.
"It is a race to the finish now."
The 2019 New Zealand Rally Championship is proudly supported by Brian Green Property Group, Gull New Zealand, Dunlop New Zealand, HELLA New Zealand, Stadium Finance, Omega Rental Cars and Suzuki New Zealand.