Stunning result for Jensen a sign of things to come?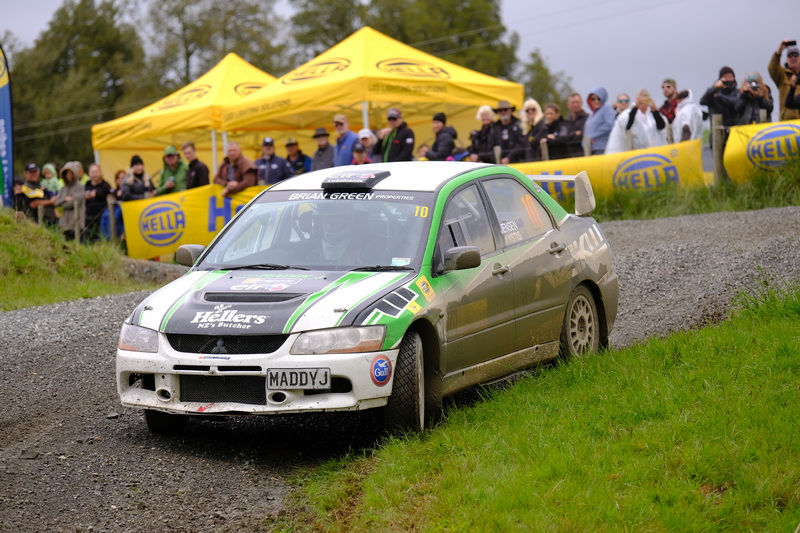 Lost in all the Brian Green Property Group New Zealand Rally Championship title fights at last weekend's Rally Waitomo was the phenomenal performance of Matt Jensen.
The Aucklander won the Gull Rally Challenge at Waitomo in convincing fashion but unfortunately for Jensen, much of the focus was centred on the two cars behind him – Matt Adams and Ben Thomasen, who were battling each other for the championship.
While that pair fought out a nail-biting 0.3s fight Jensen piloted his Mitsubishi EVO 9 to four stage wins out of a possible six and cruised to a class win by nearly 30 seconds while finishing third overall.
"We have had an absolute great day," a delighted Jensen said. "The NZKW EVO 9 was just on form. Kieran [co-driver Kieran Anstis] and I have been working well together.
"It is probably our best ever result to win the class and third overall in NZRC.
"It is a really fantastic result for the team and sponsors – we are a small team on a limited budget so it is an awesome result."
Jensen has been in and out of the championship over the past couple of years, impressing at times and showing good speed without really putting a whole event together.
He drove well at Coromandel in August and a maiden podium finish to finish the campaign has underlined his real potential and shown a more methodical approach is paying off.
Jensen would love to do the full championship in 2020 but is still unsure whether it will happen or not.
"It is on my bucket list to do a full year – it is just money," he said.
If he can get the budget together, Jensen may take some beating next season.
The 2019 New Zealand Rally Championship is proudly supported by Brian Green Property Group, Gull New Zealand, Dunlop New Zealand, HELLA New Zealand, Stadium Finance, Omega Rental Cars and Suzuki New Zealand.