Sun, new layout and epic battle predicted for Whangarei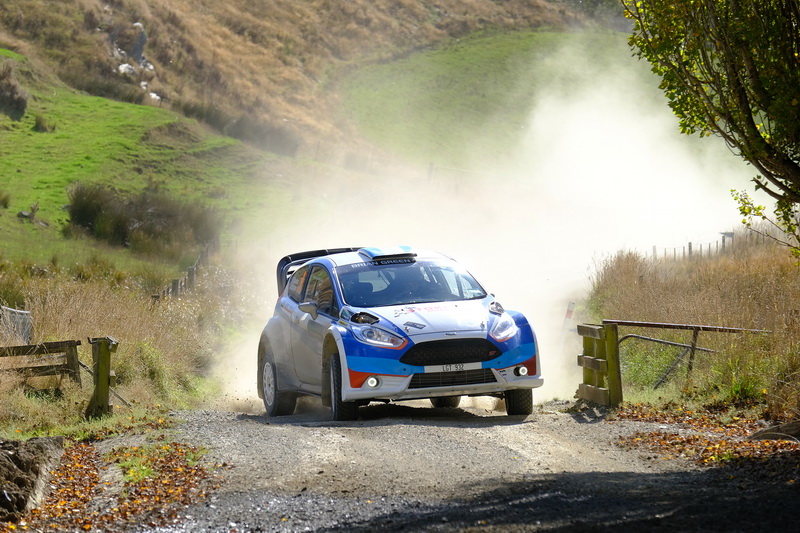 Stunning weather, new stage layouts and a battle royale at the front of the field is expected at this weekend's Mark Cromie Motor Group International Rally of Whangarei.
The second round of the Brian Green Property Group New Zealand Rally Championship promises to be a tight affair with ex-WRC winner and reigning national champion Hayden Paddon headlining a deep contending pack.
Ben Hunt enters the second event in his Skoda New Zealand Fabia R5 while youngster Robbie Stokes is likely to factor into the top placings if he has a clean run in his Stokes Motorsport Ford Fiesta AP4.
Also in the fight will be Josh Marston (RDL Holden Barina AP4) in his first event of the year, Raana Horan (Generator Rental Services Skoda R5), Emma Gilmour (Vantage Suzuki AP4), Matt Summerfield (Mitsubishi Mirage AP4), Kingsley Jones (Auckland Denture Clinic Skoda R5), Todd Bawden (Online Contractors Ford Fiesta R5), Ari Pettigrew (Manukau Auto Centre Holden Barina AP4), Phil Campbell (Roofing Store Ford Fiesta AP4), Glenn Inkster (Mazda AP4), Matt Jensen (Panasonic Mazda AP4), Duncan McCrostie (Force Motorsport Mazda AP4) and title sponsor Brian Green in the Mitsubishi Mirage AP4.
The 2WD battle will see the likes of John Silcock (Mazda RX7), Shane Murland (Ford Escort) and Anthony Jones (Ford Escort) battle each other in the Historic 2WD class as well as in overall standings while McRae Sloper (BMW 328i), Dave Strong (Honda Jazz) and Dan Haines (Ford Escort) and are the likely contenders in the Open 2WD class.
The NZRC 2WD class shapes as an intriguing battle with Jackson Clendon debuting the Rally4 Ford Fiesta as he tries to close the gap to Dylan Thomson in the Ford Fiesta and the likes of Jordan Grant (Suzuki Swift) and Bryn Jones (Ford Fiesta).
The event begins in downtown Whangarei on Friday night with two runs through the super special stage at Pohe Island, where crowds of spectators are expected.
Eight stages await competitors on Saturday north of the city, with many stages that have been used regularly over the past years run in reverse order.
Competitors head south and west of Whangarei on Sunday for eight further stages.