The best 25 stages in NZ rallying – 16-20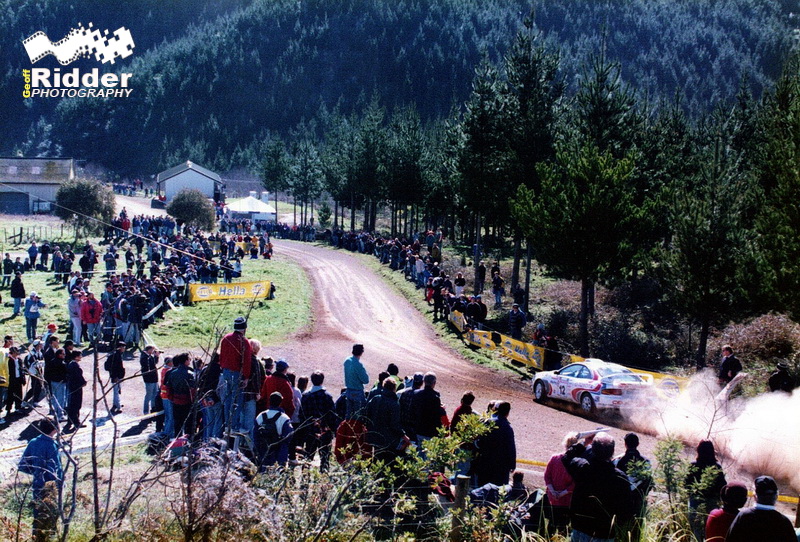 In our countdown of the top 25 stages in New Zealand rallying, our experts have locked in the stages ranked 16-20.
Here's how they finished.
Number 20: Spur Road (Timaru)
To put it simply, the Stadium Finance South Canterbury Rally is widely regarded as the fastest rally currently in the Brian Green Property Group New Zealand Rally Championship and Spur Road is the fastest stage of that rally. In this list, only Lady Lake is faster. If you had to some up Spur Road in one word, it would be fast.
But that doesn't really accurately describe the character of the road. It is most definitely challenging, with a series of small crests as the road works its way up and then gradually down a hill, offering spectacular views not only of the road ahead, but also of the Southern Alps in the distance.
The majority of corners have some sort of elevation change associated with them and the odd one just nips up a little bit, so it's a stage that demands respect or it will bite.
Brian Stokes: "The view from the top is an inspiration to drive the car even faster."
Number 19: 309 Road (Coromandel)
An infamous road on the Coromandel Peninsula – the 309 Road is named as such because there are 309 corners on the 13km-long test that carries competitors over the Coromandel Ranges.
The stage has been used extensively on Rally Coromandel each year, often run both ways – from Whitianga over to Coromandel and then back in the other direction.
Renowned as a stage that literally bounces from corner to corner on a tight, cambered, and at times steep gravel road, the 309 Road is always a workout for the drivers.
Often wet underfoot, even if dry overhead, the slippery conditions can easily see competitors slide off the road into banks or down big drops into dense bush. Truly rewarding if you can get it right, but equally punishing if you don't.
Richard Mason: "A great piece of road for testing how long tyres and brakes last in extreme circumstances."
Number 18: Kaipara Hills (Auckland)
A long-standing rally road north of Auckland; Kaipara Hills has been part of numerous rallies over the years from the national championship to Rally New Zealand.
The 16km-long stage runs from Kaipara Flats, halfway between State Highway 1 and State Highway 16, out to SH16, on the edge of the Kaipara Harbour.
It is usually run east to west and was most recently part of the City of Auckland Rally in 2020.
Like so many gravel stages in New Zealand, Kaipara Hills features plenty of cambered corners and spectacular views. The road has a lovely flow to it, but there is the odd tighter corner to catch anyone becoming complacent. Climbs the hills for most of the stage, opening out across the ridge line before a short, sharp decent that opens out to a fast finish.
Neil Allport: "1980s at night, no notes, mega."
Number 16 (16th equal): Mt Grey/Ashley Forest (Canterbury)
A spectacular fast, wide open example of what forestry rallying should be! Probably more famous for the short, sharp, up and down again rally sprint, Mt Grey Road is the main trunk line through the Ashley Forest.
Consistently run in the Canterbury Rally, Mt Grey has got a solid surface with logging trucks consistently running up and down to pack the road down hard. The southern end of the forest is a fast blast and undulates across the top of the ridge, before becoming tighter towards the northern end, but always on a wide road allowing plenty of speed to be carried.
One that rewards engine builders and bravery in equal parts.
Brian Stokes: "There is one double apex corner half way down where if you give it a big enough heave you can go sideways for hundreds of metres! First NZRC win for me in 1983 and I can see the road from our house."
Neil Allport: "RX7 Country."
Rocky Hudson: "Mt Grey is a wonderful wide road, particularly coming down."
Number 16 (16th equal): Maramarua Forest (Maramarua)
This list could simply not be completed without the iconic Maramarua Forest – in many ways the spiritual home of New Zealand rallying.
The fast but challenging forestry stages have been a staple in all types of rallying over the years – from club events to national championship rounds and of course the international Rally New Zealand – Maramarua has played host to some of the biggest moments our sport has seen.
With multiple roads, layouts and configurations, the forest has been used as a rally sprint location, a hill climb test and for longer stages – some playing key roles in deciding rally winners.
Hugely popular with fans – it wasn't uncommon to see thousands of fans packed into forestry headquarters or some of the other easily accessible corners to watch the world's best drivers take on the forest.
Neil Allport: "Didn't everyone start rallying in this forest? I did."
Brian Stokes: "The fences always stuck out where I wanted to cut the corners."
Colin Smith: "The scene of so many split-second battles from WRC level down to club rally sprints."