The best 25 stages in NZ rallying – number 5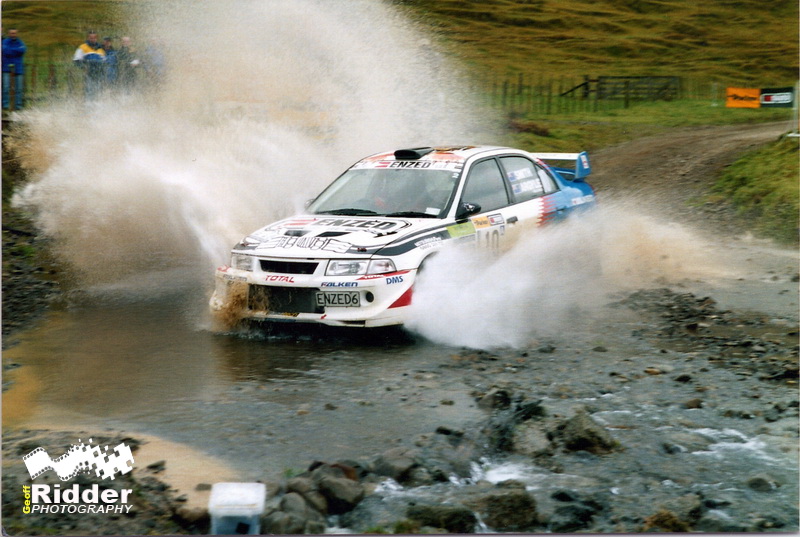 In our countdown of the top 25 stages in New Zealand rallying, our experts have locked in the top 10 stages.
Number 5: Motu (Opotiki)
This road is the stuff of legend. Unless your name is Colin McRae, the infamous Motu stage south of Opotiki is not a rally stage you generally enjoy as a competitor.
It is long, it is brutal in a very remote part of the country.
The surface is rough, the corners demanding and the length – at 47km long – is tiring.
The road runs from the township of Opotiki in the Bay of Plenty to Matawai – halfway to Gisborne. With massive drops, forestry, rugged farmland through the Motu Gorge, this road has broken the hearts of many drivers. While the first couple of kilometres would almost fool you into thinking the stage is fast, it then turns left onto the single lane bridge and from there, works up the hill slowly and arduously. It slightly opens up through the ford, but just when you think it may become civilised, it gets even tighter towards the finish.
Often the feature of Rally New Zealand events during the 1980s and 1990s, the stage almost single-handedly decided the outcome of the rally.
Scotsman McRae conquered the Motu in the early 1990s – going from fifth to first on his way to setting a new stage record in 1993 and would go on to claim his and Subaru's maiden WRC victory.
It was generally followed by the almost as fearsome Whakarau stage, packing one of the toughest one-two punches in WRC history. More recently split in two for the Asia-Pacific Rally Championship round, Rally Rotorua, before returning in almost full length for the NZRC in 2015.
Talk to anyone who's done it and the feedback is almost generic: "I've never had a good run through the Motu…"
Check out what plenty of drivers had to say about it when the NZRC featured it before its return in 2015: https://nzrallychamps.co.nz/the-motu-is-back-worlds-most-challenging-stage-returns/
Rob Scott: "Iconic, but a much better and wider surface since recent logging. If you won Motu 1+2, you won the rally."
Colin Smith: "A demanding stage that decided plenty of rallies but never an enjoyable stage."
Hayden Paddon: "I have never done this stage, but the history the stage has globally makes it a real New Zealand favourite. I always remember Colin McRae dominating this stage in the 90's."