The best 25 stages in NZ rallying – number 8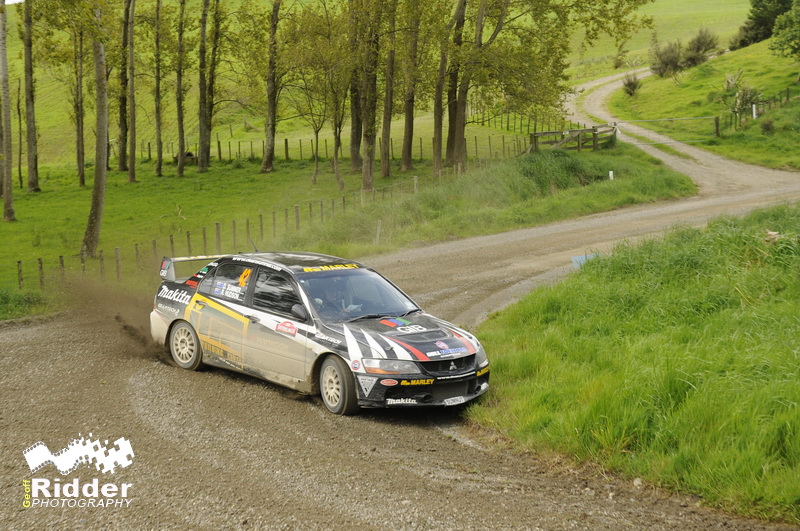 In our countdown of the top 25 stages in New Zealand rallying, our experts have locked in the top 10 stages.
Number 8: Ridge Road (Manawatu)
Probably the ultimate sting in the tail that any rally has consistently offered up; Ridge Road has shaped Daybreaker rallies since way back. Even last time it ran, as part of Rally Wairarapa, and as part of the morning loop, it was a critical stage in Matt Summerfield taking his first NZRC round win. In fact, Summerfield would only win two of the eight stages that day, both runs of Ridge Road.
As the name would suggest, the road runs along the ridgeline northeast of Palmerston North. The corners just keep coming, nice medium speed with just enough camber, but certainly one that keeps the heart rate up with no chance for a rest anywhere throughout the 30-odd kilometres.
The road is medium width at best and runs along the fence line with a drop off on one side and a bank on the other, meaning a moment's lapse in concentration is invariably heavily punished, but if you roll the dice and end up on the right side of the ledger, chances are you'll take some time from your rivals.
Also pretty handy from a spectating stand point, as the road runs along the ridge with several spots of viewing that shows 10-12 corners. All in all, a legend of rallying in the region.
Colin Smith: "Plenty of distance and a real flow across the hills with lots of excellent spectator points."
Rocky Hudson: "Carries on and on with the same corners."
Neil Allport: "This stage in the dark with no notes is up there, goes on for ever."