Thomson concedes pace disadvantage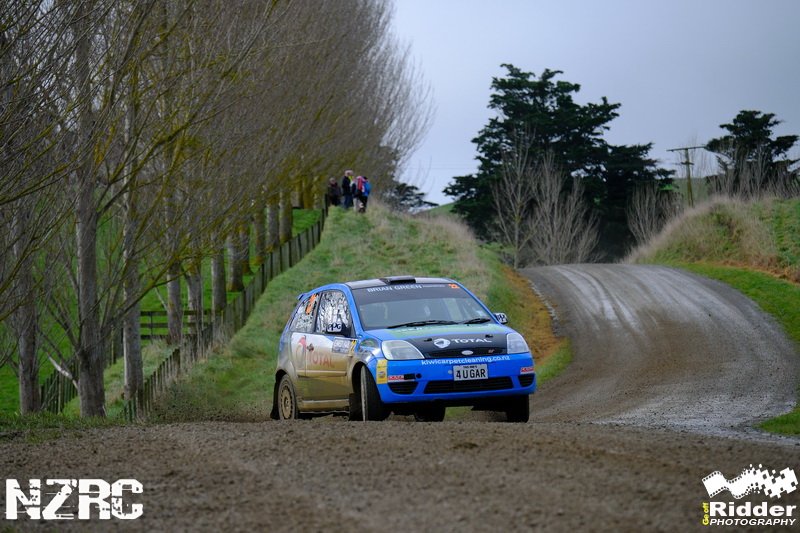 Dylan Thomson will go into the double-header round at Rally New Zealand with one hand on the NZRC 2WD title of the Brian Green Property Group New Zealand Rally Championship but he knows the points table is misleading.
Thomson holds an 11-point lead over Bryn Jones after round four – the Kennedy Park Resort Hawke's Bay Rally but has been blown away by the pace of his rivals in recent events and walked away from the latest round still scratching his head.
While he claimed victory, he did so after Jordan Grant was forced to retire from the lead on the final stage when he got stuck in a drain and couldn't get out.
Grant had the wood on Thomson throughout the event – even on stages Thomson thought might suit him and his Ford Fiesta.
"Jordan pushed us all day. It's pretty sad because he did deserve this win and we didn't expect to be here right now," an honest Thomson said at the end of the rally.
"Unfortunately, he had the mechanical and then Fell off on that last stage.
"We were all set up for a big push and that was a little bit of a relief."
After dominating at the season-opening event in Otago, Thomson made a rare error at Whangarei and damaged his car.
He was still reeling from that incident at South Canterbury but was back on good pace at Hawke's Bay – but it wasn't fast enough to match Grant.
"I think we got back on top of the car after the accident – there were a few things that weren't fixed properly," Thomson said.
"Me and Bayden [co-driver] are starting to gel.
"It is weird, we are not going any slower than we ever have really, and we are just getting beaten so those boys have really stepped their game up, which is good because we are driving well out of our comfort zone."
Thomson will happily take the massive championship boost however and needs only to bank a solid finish in the double-header Repco Rally New Zealand event to defend his crown.
"It is definitely a big help [to his championship] – I think Bryn is our biggest threat right now with a few podiums under his belt," Thomson explained.
"It is definitely a lot better than we thought it would be at the end of this weekend."