Van Klink lands first blow in 2WD scrap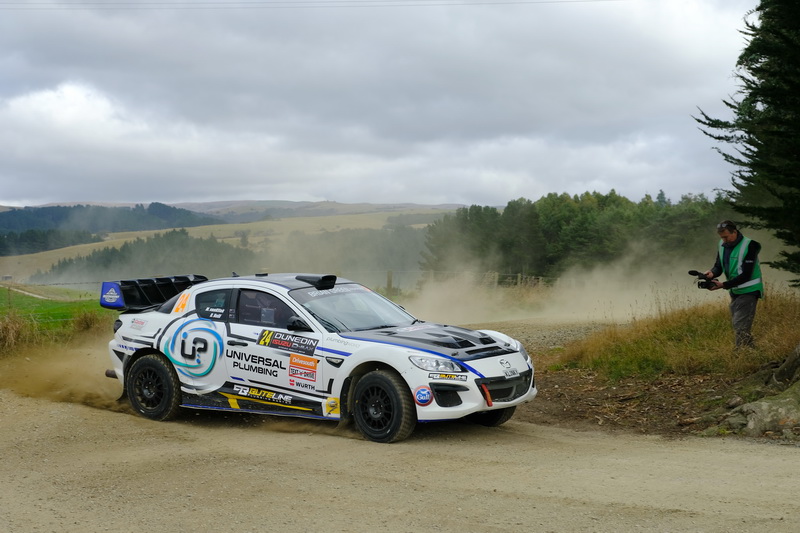 Mazda driver Marcus van Klink has fired the first shot in the ultra-competitive overall 2WD battle this season by beating out major rival Regan Ross at Rally Otago.
The fight between the leading 2WD stars looks set to be a major feature of the Brian Green Property Group New Zealand Rally Championship this season with the good friends also the fiercest of rivals – something Van Klink proved with inflammatory post-rally comments.
Ross, driving his Ford Escort, took it to Van Klink on the opening day and held a narrow overnight lead before the Mazda RX8 driver came roaring home on Sunday to take the honours with a flawless display of driving.
"It is always a good competition with all the 2WD boys and every rally is a little bit different so it was good to get a win down here," Van Klink said afterwards.
"It is always a tough rally this one."
But later in the evening during the rally's official prize giving Van Klink made it clear that beating out Ross and the other leading Escort drivers was something he took great pleasure in.
The comments were clearly made in good humour and not designed to cause offence, but it does highlight how fiercely determined each driver is to come out on top of the battle.
The scrap will continue in just three weeks with the series moving north to the International Rally of Whangarei.
"Whangarei is never one where we've gone that well before," Van Klink said. "We always seem to have some dramas up there.
"It always tends to be wet.
"But I am looking forward to the championship and that battle."
Meanwhile it was pointed out to NZRC that Van Klink got caught up in a humorous moment in the lead-up to Rally Otago.
Apparently the Christchurch-based driver went out to dinner only to return to his car and find his lights on. The funny part is that he didn't have to worry about the battery going flat – he had somehow managed to leave the car idling the entire time!
The 2019 New Zealand Rally Championship is proudly supported by Brian Green Property Group, Gull New Zealand, Dunlop New Zealand, Hella New Zealand, Stadium Finance, Omega Rental Cars and Suzuki New Zealand.