Van Klink still aiming for Rally Australia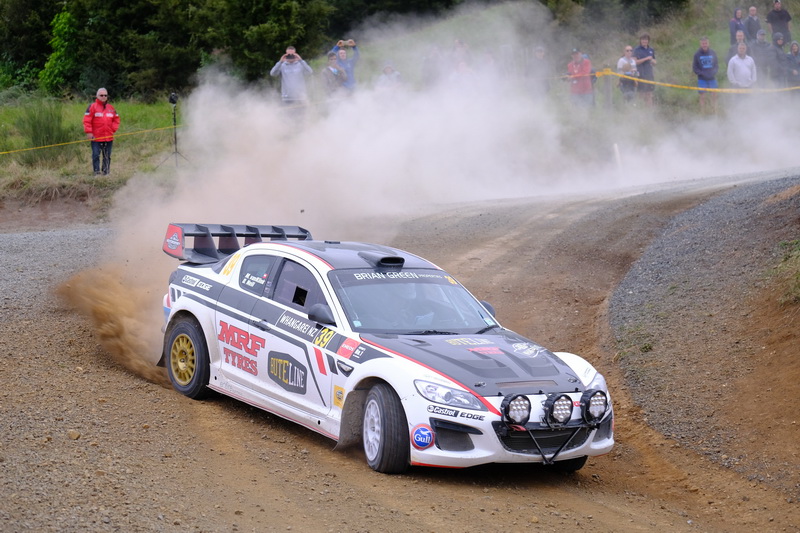 Marcus van Klink is hoping to contest this year's Rally Australia but is waiting to hear whether plans to take his Mazda RX8 across the ditch will come to fruition.
The Gull Rally Challenge class 5B championship leader has been in discussions to make the trek across to the World Rally Championship event in Coffs Harbour in November for some time now with a final answer due any time.
"We are in a bit of a holding pattern until the end of this month," the Christchurch-based Van Klink said.
"The decision will be made by the end of this month I am told.
"If it doesn't come through we will probably look at doing the Targa Rally this year – that is our plan B."
The opportunity comes from one of his sponsors.
"MRF is looking at taking a three-car team – Josh [Marston], Murph [Greg Murphy] and myself over in the three MRF cars so to speak. So we are just looking at eligibility about getting the cars in.
"I would guess [the chances of it all happening] are about 50-50 – the longer it goes the less confident I feel but we will just have to wait and find out.
"It could all come together quickly."
Having bagged class wins at both Rally Otago and the International Rally of Whangarei Van Klink was putting together and extremely good season but it all came unstuck in the treacherous condition of Rally Canterbury and he suffered a DNF.
Despite that setback Van Klink still holds a narrow 10-point lead over Anthony Jones in the Gull Rally Challenge class 5B 2WD category. Overall Van Klink is fourth-equal in the Gull Rally Challenge some 15 points adrift of Grant Blackberry.
"It has been a good season really. I really enjoy driving the car. It is a good thing to drive, a bit of entertainment and variety. We did the classic thing for five or six years in a row so it was good to change out of that."
Van Klink will compete at next weekend's Rally of South Canterbury but is yet to decide if he will make the trip up to the Goldrush Rally Coromandel in August.
The 2018 New Zealand Rally Championship is proudly supported by Brian Green Property Group, Gull New Zealand, Dunlop New Zealand, Hella New Zealand and Stadium Finance