Wide open Gull Rally Challenge in 2019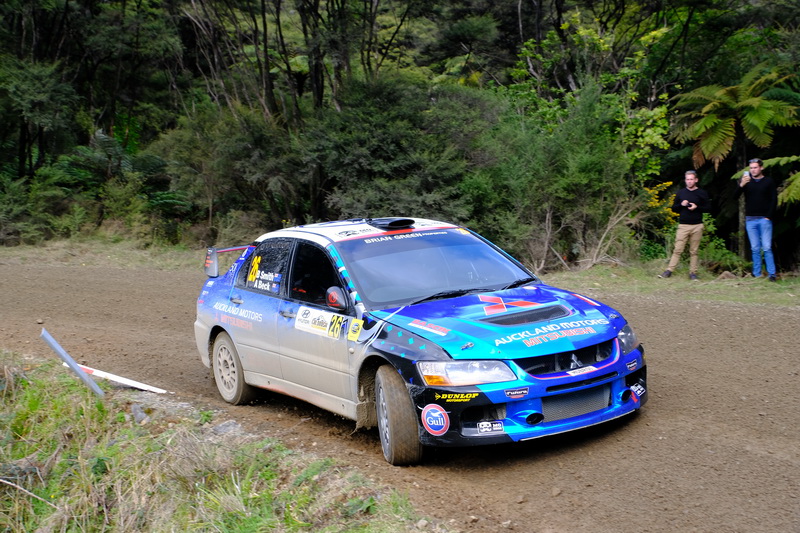 A massive field of entries this season will make for the most competitive Gull Rally Challenge in the history of the Brian Green Property Group New Zealand Rally Championship.
Clint Cunningham (Ford Fiesta Proto) will start the year as the man to beat in the 4WD category although defending rookie champion Eugene Creugnet (Mitsubishi) from New Caledonia should be right in the mix as well while Bryn Smith (Mitsubishi) showed good speed last season.
Matt Adams will make the step up to 4WD in the Mo Bros Mitsubishi this year and will worth watching. David Quantock will debut his Mitsubishi Mirage at Rally Otago and Dave Taylor pilots his new Mitsubishi Lancer EVO VII while the likes of Scott Jones (Mitsubishi), David Gee (Subaru), Ben Thomasen (Subaru), Garet Thomas (Mitsubishi) and Hugh Owen (Mitsubishi) will also push for podium spots.
Daniel Alexander returns in 2019 with his popular Toyota Starlet and will be one of the front runners in the 2WD championship. Christchurch's Daph O'Rourke will enter this season in a Toyota Fxat while the BMW 535i of Paul Taylor will be a popular addition. Rangiora's Ari Pettigrew will run a BMW 318Ti, Andrew Gillies a Toyota Levin, while Auckland's Wayne Rowberry will pilot at Toyota Starlet.
The Stadium Finance Group A Challenge field welcomes the Audi Quattro of Motueka's Phil Collins to mix it up with the Mitsubishis of Darren Keen and Wayne Muckle as well as the Subaru Impreza of Matt McGlinchey and the WRX of Zeke King.
More entries are expected in this class as the season progresses.
The 2019 New Zealand Rally Championship is proudly supported by Brian Green Property Group, Gull New Zealand, Dunlop New Zealand, Hella New Zealand, Stadium Finance, Omega Rental Cars and Suzuki New Zealand.