Youngsters announce themselves at hill climb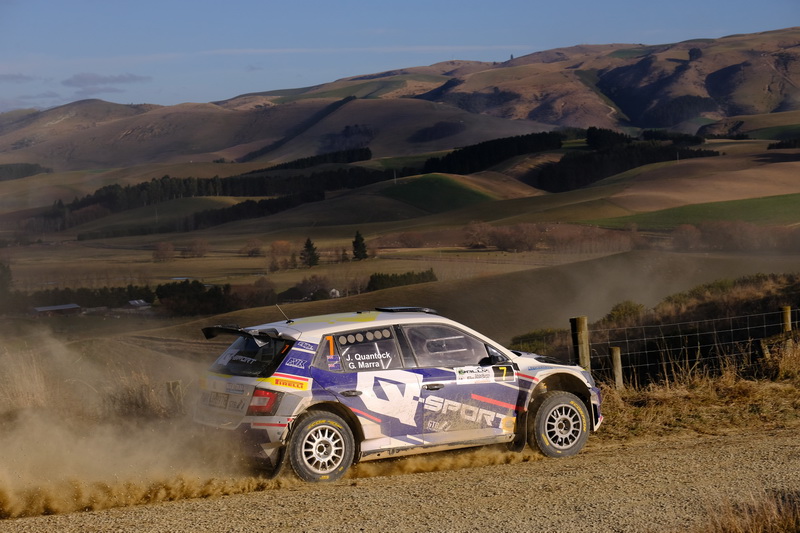 Two Brian Green Property Group New Zealand Rally Championship young guns caught the eye of punters at the Ben Nevis Station Golden 1200 near Cromwell over the weekend.
Job Quantock and Robbie Stokes showed impressive speed at times during the 2019 championship but underlined their status as potential future NZRC champions with some serious speed at the Hayden Paddon-run hill climb.
Quantock, in his Skoda AP4, finished third overall in the two-day event, which combined each competitor's fastest time from each day.
The Cantabrian was second quickest in the dry over the 6km test on Saturday but was edged by Sloan Cox on Sunday to fall to third.
He was very pleased with his efforts.
"It was a great weekend and I am very pleased," Quantock said. "The car was an animal and the road was awesome.
"It was a great way to start the season."
Stokes will drive the Ford Fiesta AP4 car that father Brian has built over the past couple of seasons, making the step up from 2WD in 2020.
He used the Ben Nevis Station Golden 1200 as his first major test in the car and ran it at NZRC spec.
Stokes was fast in it and looks like he will right in the championship mix too.
"The car was fantastic," he said. "I just want to jump in and drive it again.
"It was everything we hoped for and I can't wait to get to Otago."
The season-opening Otago Rally takes place in just under a month.
The 2020 New Zealand Rally Championship is proudly supported by Brian Green Property Group, Gull New Zealand, Dunlop New Zealand, HELLA New Zealand, Stadium Finance and Omega Rental Cars.