Graves holds narrow lead in fierce co-driver battle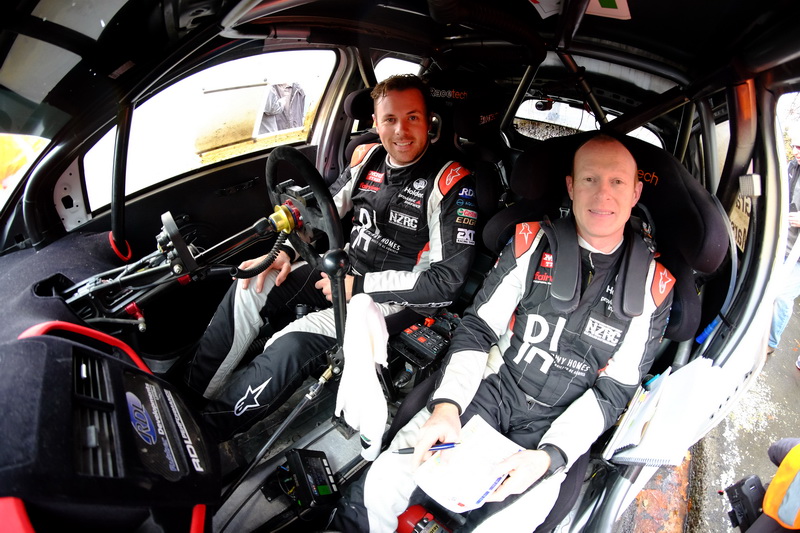 Andrew Graves won the Catlins Coast Rally over the weekend but will now turn his attention to the fierce battle as the top co-driver in the Brian Green Property Group New Zealand Rally Championship.
Graves, who has co-driven for current championship runner-up Josh Martson, holds a narrow lead in the co-drivers' championship. He has a five-point advantage over Tony Rawstorn – co-driver for Ben Hunt with two rounds remaining.
But it isn't just a two-horse fight. A total of seven co-drivers still remain in a tight battle at the top of the standings.
John Kennard is third in the points at the moment but he won't pick up any this weekend as he is unavailable to partner WRC star Hayden Paddon at Hyundai New Zealand Goldrush Rally of Coromandel and has been replaced by Malcolm Peden. It will be the second event that the experienced Kennard has missed this year.
David Calder is fourth in the championship – 14 points behind Marston – and will once again sit next to reigning Australian champ Nathan Quinn this weekend.
Nicole Summerfield (co-driver for brother Matt) is currently fifth 21 points off the lead while Anthony McLoughlin is a point further behind and will expect to be at the front of the weekend's battle alongside Emma Gilmour in an event that should suit their Suzuki.
Michael Connor – Raana Horan's co-driver – remains in the hunt as well. He is just 25 points behind Graves.
The 2018 New Zealand Rally Championship is proudly supported by Brian Green Property Group, Gull New Zealand, Dunlop New Zealand, Hella New Zealand, Hyundai New Zealand and Stadium Finance