Podium finish to be Galbraith's swansong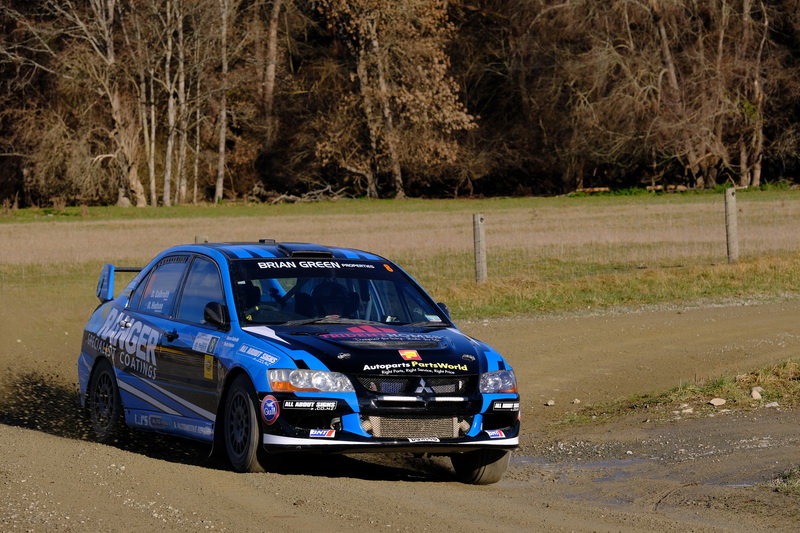 Darren Galbraith collected a superb third-place finish at Stadium Finance Rally South Canterbury in what could be his last event in the Brian Green Property Group New Zealand Rally Championship.
The popular Timaru-based police officer damaged his car badly at the season-opening Rally Otago and blew his budget for this year's championship in the process.
Galbraith was desperate to compete in front of his local fans with the South Canterbury event coming back to the NZRC calendar for the first time since 1984 this year and got his Mitsubishi Lancer EVO VIII fixed in time to compete.
He was stoked to make the start line and battled the challenging conditions thrown up by the extremely cold temperature over the weekend.
"To be fair that is better than I hoped for," Galbraith said. "After stage two I would have been lucky to get in the top 10. Those first few stages were very icy and I was lucky to stay on the road.
"It wasn't enjoyable.
"The afternoon stages were much more enjoyable though and that is what we were looking for this weekend."
While the result demonstrates once again that Galbraith is one of the country's fastest drivers the realities have also set in and he end his 2019 campaign at this point.
"We are pulling the pin now – we have some bills to pay now for fixing the car so we will concentrate on that," Galbraith explained.
"I might come up to Coromandel and help you guys with the live stream."
His EVO VIII is up for sale now and he doesn't have plans to get a new car for 2019 at this stage.
"We will see what happens. I am not thinking about next year at the moment," Galbraith added.
If Stadium Finance Rally South Canterbury was to be his last rally then he picked a great way to bow out.
The 2018 New Zealand Rally Championship is proudly supported by Brian Green Property Group, Gull New Zealand, Dunlop New Zealand, Hella New Zealand and Stadium Finance