The best 25 stages in NZ rallying – 11-15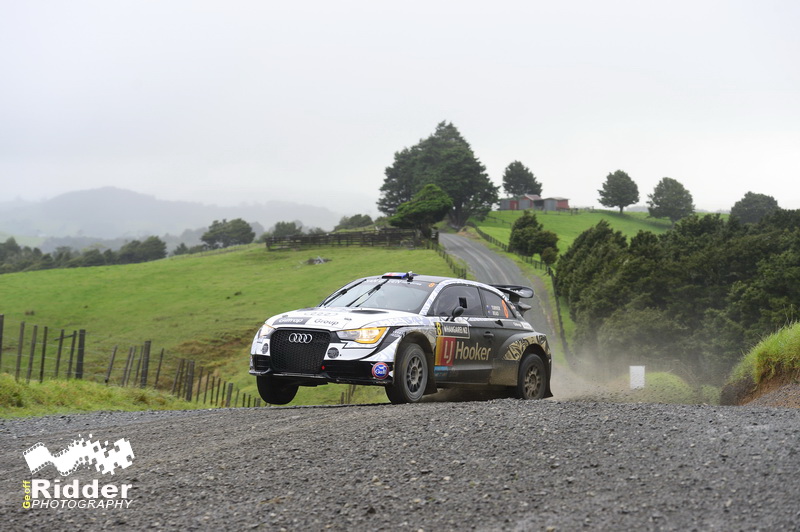 In our countdown of the top 25 stages in New Zealand rallying, our experts have locked in the stages ranked 16-20.
Here's how they finished.
Number 15: Brooks (Maungaturoto)
A favourite stage on Rally New Zealand events since the mid-1990s through until 2012 – Brooks is a staple stage in the Maungaturoto area and one extremely popular with spectators as well as drivers.
The 13km-long test has been run almost exclusively from east to west over the years and sees competitors finish the stage with the iconic Hella Bridge, where cars leap into the air, with serious hang time, in front of the biggest pool of spectators of any stage of the rally, before a tricky right-hand corner that it pays not to cut.
Fast in places but also technical, Brooks is a stage that takes commitment to post a fast time with a lovely flowing nature of cambered gravel roads.
Ranked in the top four by two of our expert judges, Brooks was unlucky to just miss out on a top 10 place.
Hayden Paddon: "One of my favourite stages from Rally Whangarei (also used in Rally New Zealand), and the famous last 2km, finishing with the Hella Bridge. Lots of camber and often lots of grip – it's the stage I resemble the most with jumping over the camber from corner to corner."
Brian Stokes: "Great stage but I think I crashed our brand new Escort Cosworth there."
Number 14: Cockleshell (Lawrence/Otago)
This stage is basically the sum total of all the best bits that the Lawrence region has to offer. A fantastic road surface, solid in the base but easy on tyres and probably wide enough to run a rallycross event on.
Starts off with a couple of token tight corners as it climbs up the hill. Once on the top of the hill, the road just rolls along the ridge, with some huge crests that generally change direction on the top which, when attacked with commitment, give that glorious light feeling all while sliding sideways.
There's certainly a lot of time to be made on this road with commitment, particularly in the Lawrence rally where it is run without pace notes.
One of our experts chose this stage as their number one.
Rocky Hudson: "A hidden gem of a stage."
Brian Stokes: "A classic Lawrence stage, great for Escorts."
Hayden Paddon: "A very underrated, but amazing road with many big crests. A stage of two halves with the uphill section being smooth and flowing, and the downhill part requiring even more commitment than Kuri Bush in places. A very cool stage."
Number 13: Waipu Caves/Ruarangi Rd (Whangarei)
One of the best spectating stages in New Zealand rallying – the Waipu Caves stage has become a staple in Rally Whangarei while the Ruarangi Road section has made for a popular rally sprint over the years.
The full rally stage comprises 23km of spectacular road that almost always runs from south to north, starting near Waipu and heading north to Mangapai.
The road is fast and flowing and includes some spectacular crests along the top of a ridge, usually littered with spectators. The final few kilometres run across the ridge line, ducking and diving over crests. Rewarding when you get it right, but it bites when you don't and bites hard.
There is a short, flat-out tarmac section, including a tricky single lane bridge, towards the end of the stage and this is another piece of road that seems to invite drama at any turn.
Rocky Hudson: "A wonderful Rally of Whangarei stage with one of the best spectator points in the country."
Neil Allport: "Great stage in the 80s at night."
Number 12: Pebbly Hills (Southland)
On more than one occasion, Pebbly Hills has been the heartbreaker in the Southland Rally. The stage offers up many, many challenges, running through the Pebbly Hills Forest, with multiple surface changes as well as changes in the nature of the stage.
Starting on the outskirts of the forest on beautiful smooth public roads, but quickly turns into the forestry, which in its own right offers multiple surface changes to keep drivers on their toes – everything from smooth, rounded stone roads to big rocks and rutted forest tracks, some parts wide open and fast while others are tight and twisty with overhanging trees.
All up, it makes Pebbly Hills the biggest individual challenge of the Southland Rally, with everything from punctures to mechanical issues to off-road excursions having changed the course of the rally on more than one occasion.
Colin Smith: "The most challenging forestry stage in New Zealand with winter weather too make it even tougher."
Rocky Hudson: "Has caught out many over the years, particularly in the dark."
Brian Stokes: "A real challenge on a cool frosty Southland morning."
Neil Allport: "Great memories of this stage in 1983, Barry Robinson's home rally and I beat him."
Number 11: Barton's Line (Wairarapa)
One of the favourites amongst the very highly rated Wairarapa Rally from years gone by. With a good solid base to it, the road flows beautifully through some medium speed corners up until the first bridge, which leads to the very well-known spectator junction.
After turning 90 right onto a brief tarmac stretch, the stage really opens up to a wide, fast blast through farmland. Certainly a stage that commands respect and rewards commitment.
While this stage hasn't run in its entirety since the demise of the rally, the section of road prior to the spectator junction lived on as a rally sprint.
Rob Scott: "Just an awesome surface."
Colin Smith: "Wairarapa classic that rewards those with plenty of knowledge."
Rocky Hudson: "One of the many great Wairarapa roads to choose from."