Women competitors make up 40 percent at Otago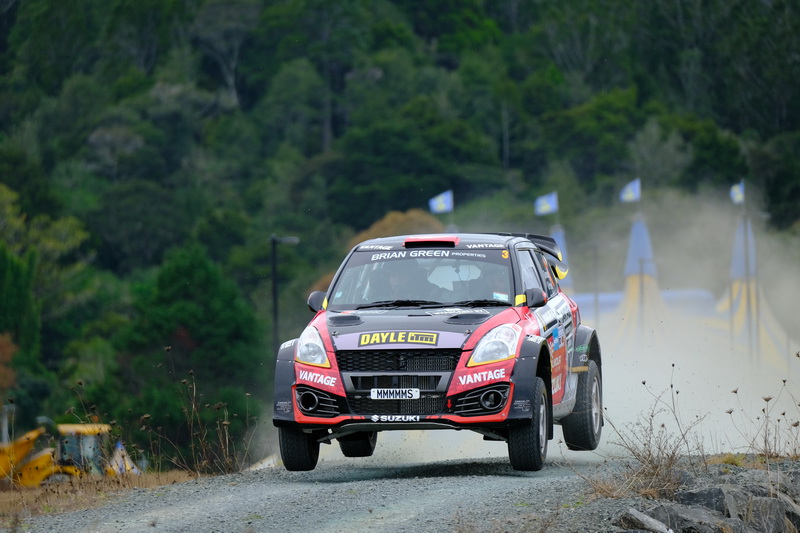 McLaren Extreme E factory driver Emma Gilmour headlines a group of women competitors that represents 40 percent of the Brian Green Property Group New Zealand Rally Championship field in 2022.
Gilmour will find herself fighting for the title this season in her Vantage Windows and Doors Suzuki but she will have a number of fellow women chasing hard behind.
In all 23 of the 55 entrants will have a women competitor sitting in the driver or co-driver's seat this season.
The experienced Fleur Pedersen will sit alongside championship sponsor Brian Green in the Mitsubishi Mirage AP4 car.
Also competing in category 1 is Sarah Brennan (alongside Jack Hawkeswood), Waverley Jones (alongside husband Kingsley Jones), Samantha Gray (alongside Duncan McCrostie), Nicole Summerfield (alongside brother Matt Summerfield), Amy Stokes (alongside brother Robbie Stokes) and Amy Hudson (alongside Mike Young).
Dayna Kiekebosch will co-drive for her uncle Charlie Evans in the FIA Group N 2WD class this season while Kim Raggett and Carol Liston will do battle in the Open 2WD category as co-drivers for Chris Alexander and Dave Strong respectively.
Zoe Jones will look to defend her Historic 2WD title with her father Anthony in their Ford Escort and will face a battle with a handful of other competitors, including Donna Elder, who is co-driving for the experienced John Silcock.
Nine of the 20 cars competing in the Rally Challenge class feature a female competitor.
Amy Keighley and Nikita Gibson feature as the only all-female crew in the championship while Tania Cresswell (Wayne Muckle) and Bella Haggarty (with Dad Sean Haggarty) loom as championship contenders.
Elsewhere Daph O'Rourke, Leanne Williams, Jane Blair, Gemma Thomas, Caitlin Chubb and Emma Quantock will all push their cases this season.
The 2022 Brian Green Property Group New Zealand Rally Championship begins next week with the Otago Rally.